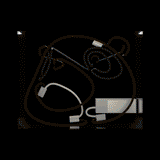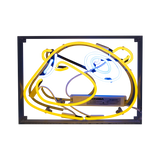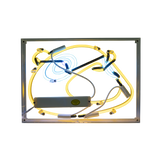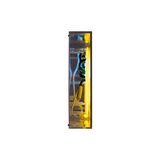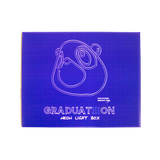 GRADUATIIION NEON BOX LAMP
This limited edition GRADUATIIION neon box lamp made by THIIIRD was inspired by the nostalgic cultural of the early 2000's.
The lamp features a handmade glass neon, an acrylic box base which stands upright on a shelf or table, nail slots for hanging on walls and a 3KV power supply to plug in for outlets.The perfect item to liven up any room.
Each neon box is limited to 33 total produced and contains a numbered Certificate Of Authenticity by the artist.
Dimension: 14W X 11H x 3D
Will ship within 1-6 weeks.