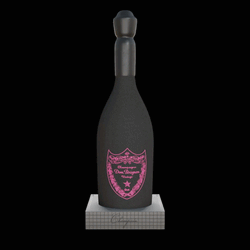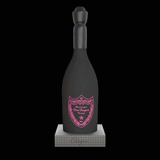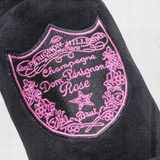 Dom P Plush Collectible Pink Shield 1500ml
Introducing the Champain Plush Collectible by THIIIRD & Kerr.
Gives a crisp decanting champagne pop & fizz when collectible is firmly pressed.
DP shield glows in the dark.
Comes with a Certificate Of Authenticity signed and numbered by THIIIRD & Kerr.
Comes with box decorated with likeness of the collectible.
(This size collectible fits the collectible holder.)
Will ship within 1-2 weeks.